1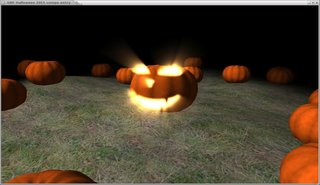 Hello! Here's my entry for the halloween compo :) It's just a simple effect with acompanying music.
I've only compiled it on GNU/Linux for now, but I'm going to port it to windows asap and post a youtube video later tonight.
Consider this a party-version, releasing it now just to catch the deadline. I'll post a proper v1.1 archive after I'm finished with the multiplatform versions, which will include build instructions, dependencies, proper license info etc.
Edit: OK! releasing the final version!
Includes full source code and compiled binaries for linux (64bit) macosx (64bit) and windows (32bit vista+):
Download links:
Youtube video capture:
https://www.youtube.com/watch?v=lUSsbC0b_v4
Let me know if you have any issue running this.